PRODUCTS OFFERED
Political And Credit Risks Ltd is a London-based insurance broking firm authorised and regulated by the Financial Conduct Authority. We work with clients ranging from world-famous global multinationals to nimble startups helping them protect their credit and political exposures in various markets and offer various products such as:
Political risk insurance
Confiscation, Expropriation, Nationalisation, Deprivation
Currency Inconvertibility and Non-Transferability
Embargos and Moratoria
Operating Licence Cancellation
Political Violence and War, including Civil War
Selective Discrimination
Forced Abandonment and Divestiture
Contract Repudiation
Non-honouring of an Arbitration Award
Get A Quote
Credit Risk Insurance
Secured and Unsecured Loans
Open Account Sale of Goods or Services
Prepayments
Letters of Credit
Project Finance
Pre-export Finance
Borrowing Base Facilities
Revolving Facilities
Reserve-based Facilities
Sovereign Borrowing
Get A Quote
Multi-Risk Deals / Bonds
Portfolio of Risks
Whole Turnover Transactions
Rental Guarantees
Supplier Payment Guarantees
Bid / Tender Bonds
Customs and Excise Bonds
Deferred Consideration Bonds
Retention Bonds
Environment Agency and Highways Bonds
Bespoke and General Guarantees
Get A Quote
Our Focus
We bring a unique value added to the table
Experts with years of experience
Our distinctive advantage is that we are run by professionals with many years of experience as buyers, underwriters and arrangers of PCR insurance. We have been both users, sellers and arrangers of credit and PRI insurance as bankers, underwriters and brokers so we really know how to get the best possible terms for your project.
We speak your language
We genuinely speak your language and know how to get the best insurance coverage for you. Our access to the PCR market and constant desire to go the extra mile allows us to find best solutions to your requirements day after day. Whatever your business or risks you would like to insure, we are there to help you.
Broad Spectrum of Clients
We work with companies from many industries because political and credit risk insurance is an indispensable risk management tool for companies from a wide range of sectors (e.g. finance, trading, mining, oil & gas, construction, etc.) with assets, equity or operations in commercially and/or politically changing environments.
Genuine Win-Win Proposition
We are incentivised to find you a solution as we are only paid if your cover is arranged. There are no added costs to you in using us to source your insurance from various insurance markets as they are paid by insurers while we don't charge clients for our arranging work. This normally works out not only cheaper, but also more efficient than otherwise.
Broad Expertise And Practical Experience
A selection of recent projects that professionals in the Political And Credit Risks team arranged insurance for - click on individual images to find out more
Go Back
About US
Political And Credit Risks is a unique specialist in the PRI market
We See the Entire Picture
PCR is the only political and credit risks specialist that is run by professionals with many years of experience both on the buyer side of insurance and on the underwriting side. We see the entire picture of Political and Credit Risk Insurance and genuinely speak your language, which enables us to provide you with the most effective and competitive solutions tailored to your specific requirements. We work for our clients sourcing solutions from various providers. Having in-depth working experience on both sides, we truly understand your needs and at the same time exactly know how to get the best possible terms for your coverage from the underwriters. This makes us unique in the Political and Credit Risk Market and places us in an ideal position to source coverage on your behalf.
USD23.3 billion of Claims payouts in 2011-2015

Payouts globally by Berne Union (BU) insurers in 2011-2015: USD23.3 billion!

USD1.84 trillion in Volume of New Business

Insurance cover provided by BU credit insurers globally in 2015: USD1.84 trillion!

50% of European exporters

About half of European exporters routinely use trade credit insurance to cover transactions

Only 10% of UK creditors in insolvencies insured themselves

UK total unpaid credit losses increased to £3.7bn in 2016, while only 10% of unpaid creditors had a credit insurance policy to protect themselves...
RECENT NEWS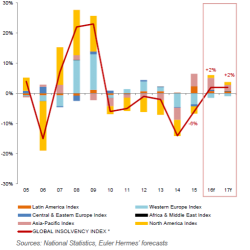 Persistent low oil prices led to 10 energy companies with a cumulative turnover of EUR8.5bn filing for bankruptcy in the US in 2015 and 6 others (cumulative EUR3.4bn) ended up in a similar situation in Canada. Chinese state support for capital intensive sectors is fading away in favour of SMEs and high-tech research and development,[…]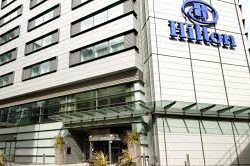 Our MD spoke at the Marcus Evans conference held 21-22 November 2016 at Hilton Canary Wharf, London, United Kingdom, to a group of energy sector experts on the importance of counterparty risk management in the current economic climate. Vlad shared his knowledge gained from many years with various major banks, insurers and insurance broking companies on how[…]
Previous
Next
Get A Callback
Please don't forget to mention your number in the message field below